RECORDINGS: SHOAL CREEK GREENBELT
This series is my current work. I've spent more than 500 hours sitting outside in the same place in Shoal Creek Greenbelt near downtown Austin, Texas. The canvases are 30×40 which is the maximum size that will fit in the backseat of my Volkswagen. Over several sittings from 9 am to dusk, I draw an underdrawing in pencil and then work in oil. This series records (life-size) twigs, branches, and leaves collected by past floodwaters of Shoal Creek against tree branches and which form several massive 8' high, striking yet unplanned assemblages. These dry remnants are marks of the past flood  and I am interested in how witnessing natural changes in urban landscapes– such as these flood aggregations which reveal the long gone risen waters– affects the urban parkgoer's sense of past, present, and future. Is this recognizable change beneficial and is planned change a metric for park design? Astonishingly, this flooding is allowed to happen as a controlled natural system amidst dense downtown living.
All works are oil on canvas.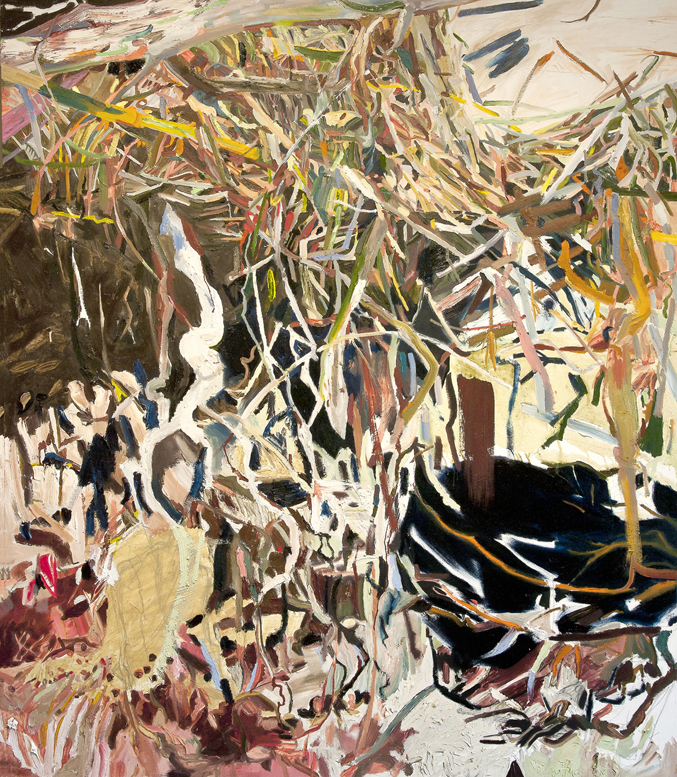 Landscape Recording Static/Dynamic: Shoal Creek at Duncan Park I, oil on canvas, 60 x 69.5 in., 2014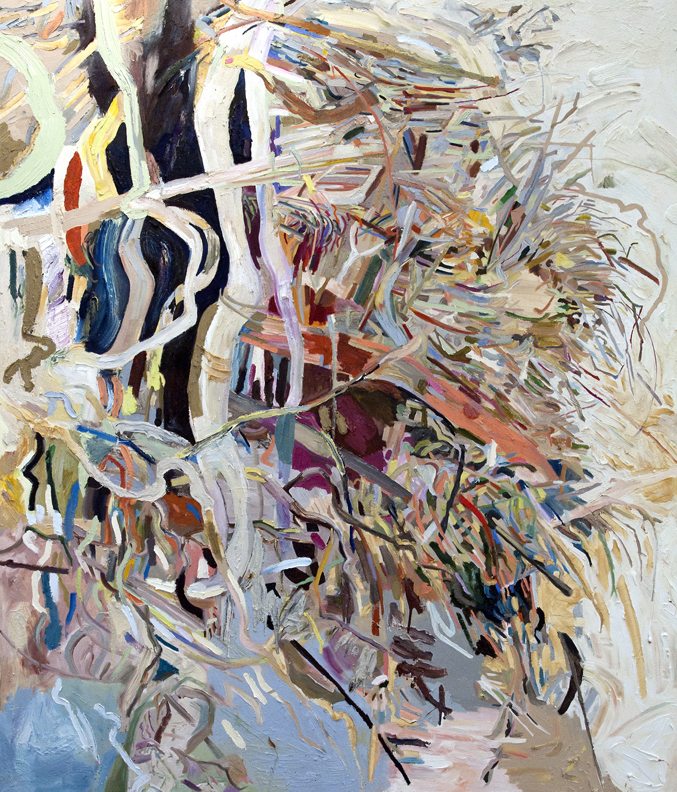 Landscape Recording Static/Dynamic: Shoal Creek at Duncan Park II, oil on canvas, 60 x 69.5 in., 2014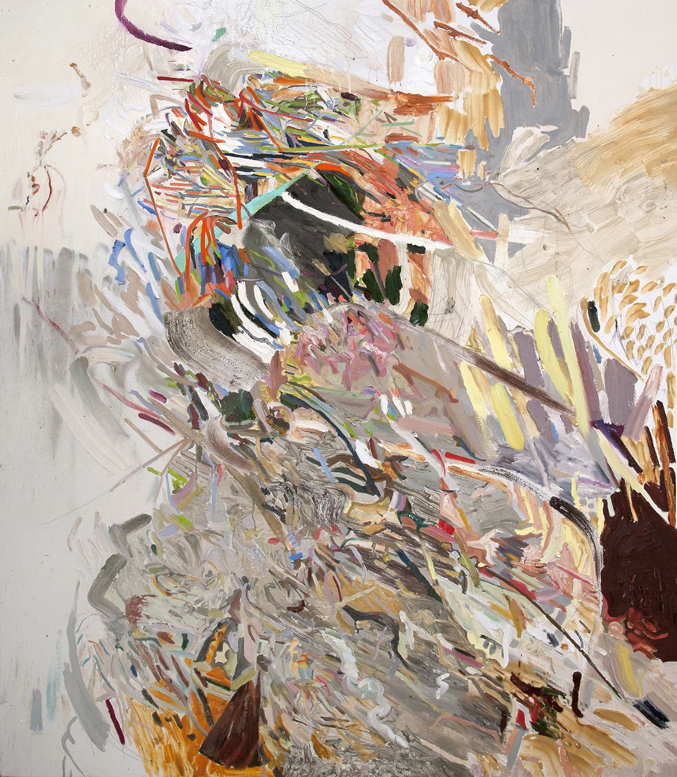 Landscape Recording Static/Dynamic: Shoal Creek at Duncan Park III, oil on canvas, 60 x 69.5 in., 2014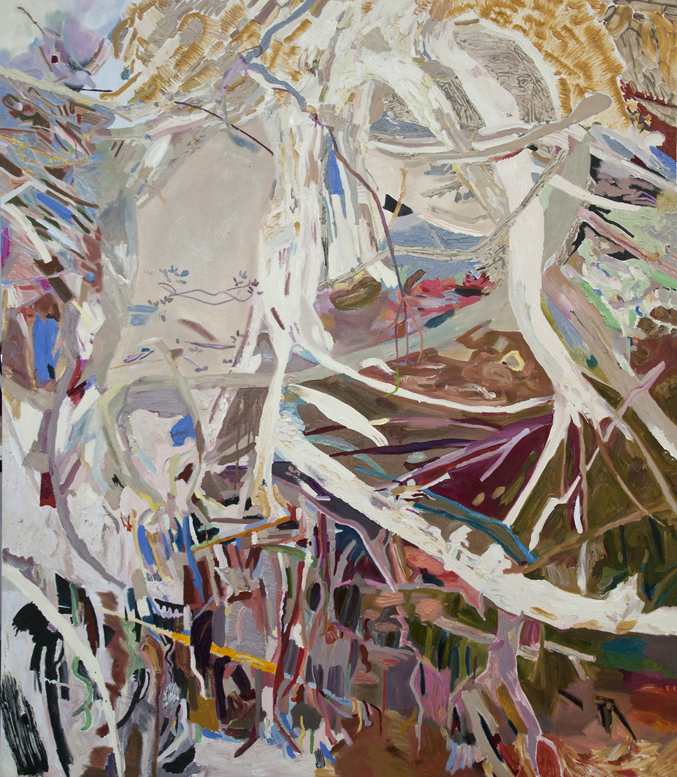 Landscape Recording Static/Dynamic: Shoal Creek at Duncan Park IV, oil on canvas, 60 x 69.5 in., 2014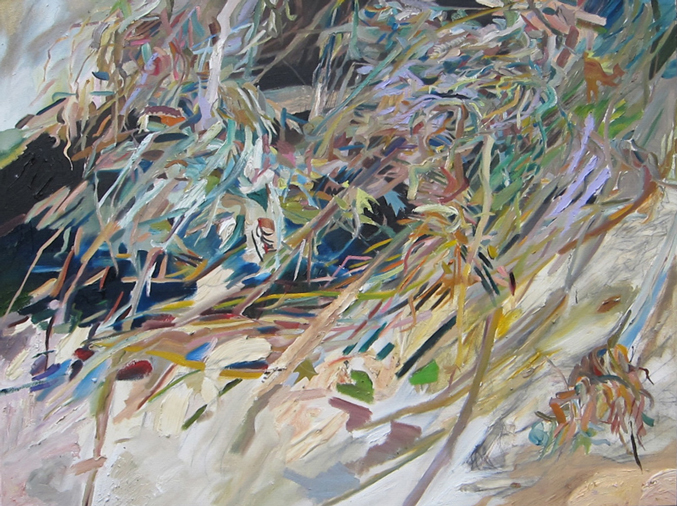 Landscape Recording Static/Dynamic: Shoal Creek Greenbelt, oil on canvas, 30 x 40 in., 2011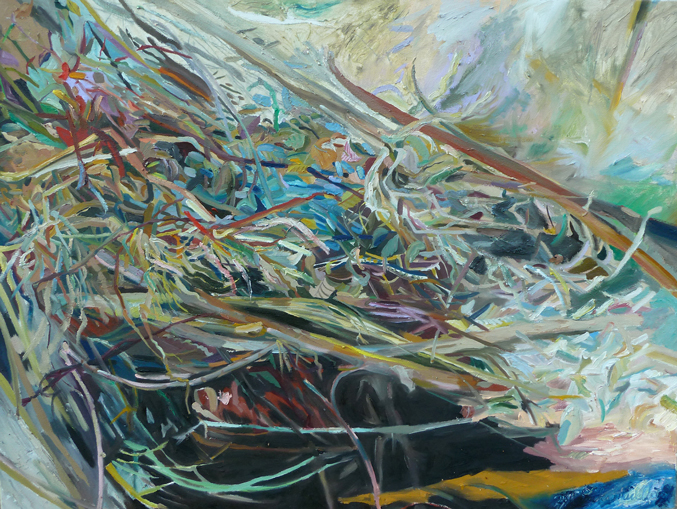 Landscape Recording Static/Dynamic: Shoal Creek Greenbelt, oil on canvas, 30 x 40 in., 2011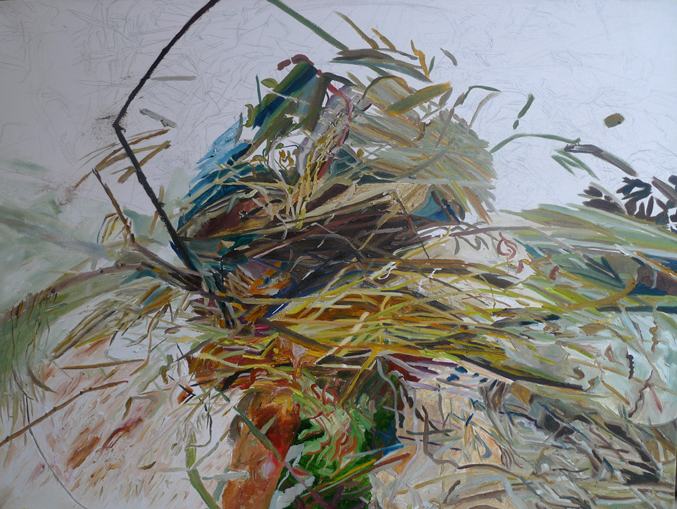 Landscape Recording Static/Dynamic: Shoal Creek Greenbelt III, oil on canvas, 30 x 40 in., 2011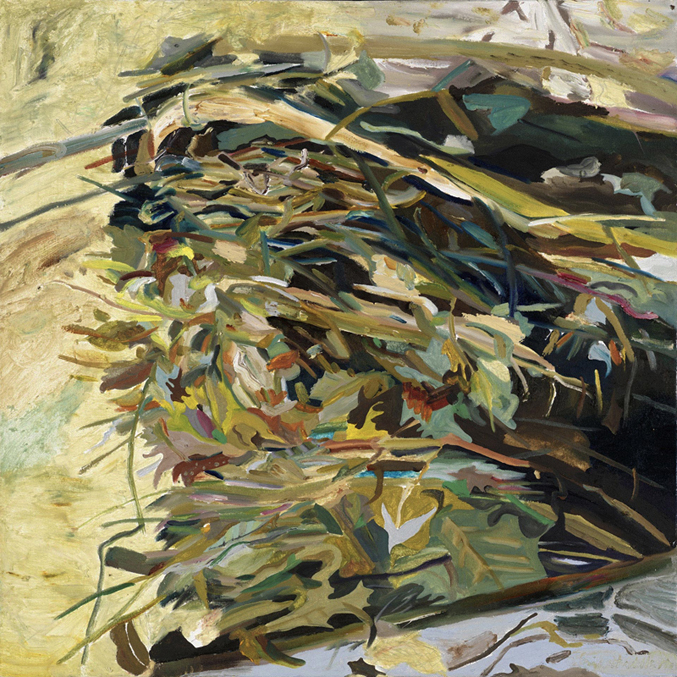 Landscape Recording Static/Dynamic: Shoal Creek Greenbelt, oil on canvas, 9 x 14 in., 2011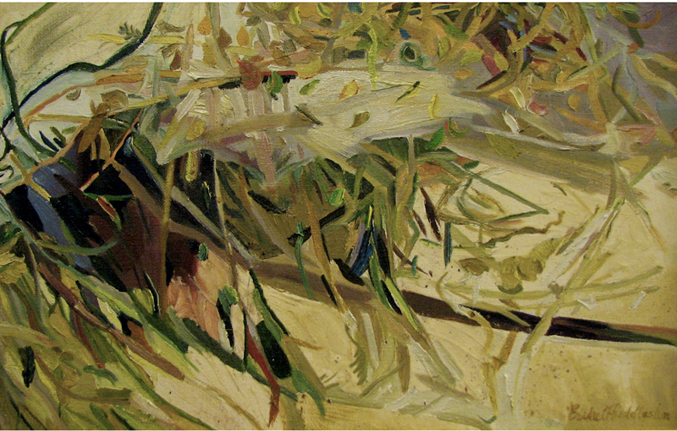 Landscape Recording Static/Dynamic: Shoal Creek Greenbelt, oil on canvas, 9 x 14 in., 2011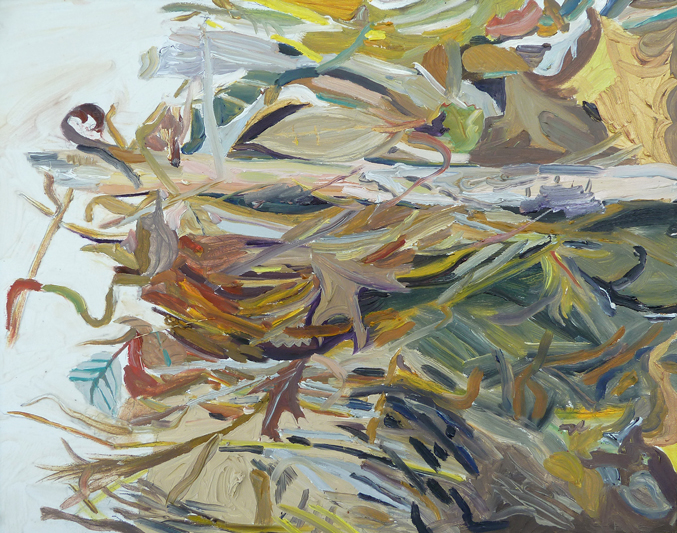 Landscape Recording Static/Dynamic: Shoal Creek Greenbelt, oil on canvas, 9 x 14 in., 2011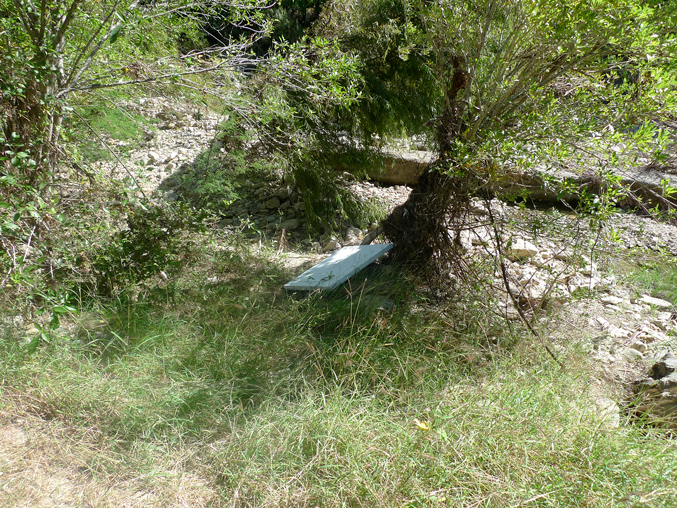 Process: onsite at Shoal Creek 2011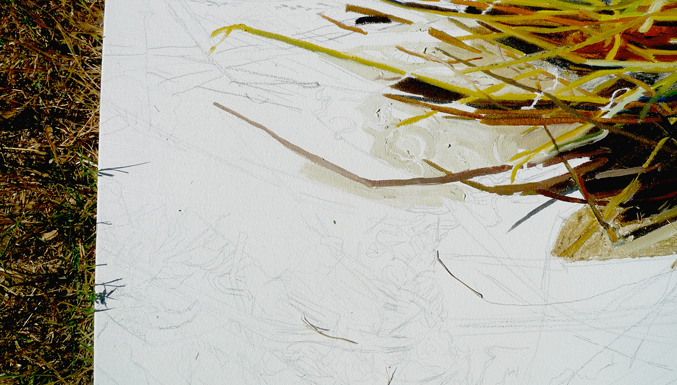 Detail: underdrawing in pencil